NeoAxis Engine is versatile 3D project development environment.
The environment can be used to develop all kinds of 3D projects such as computer games, visual trainers, VR systems, to visualize processes and develop windowed applications.
Main features:
Free platform.
Modern architecture.
Complete set of tools.
Built-in C# scripting.
.NET API.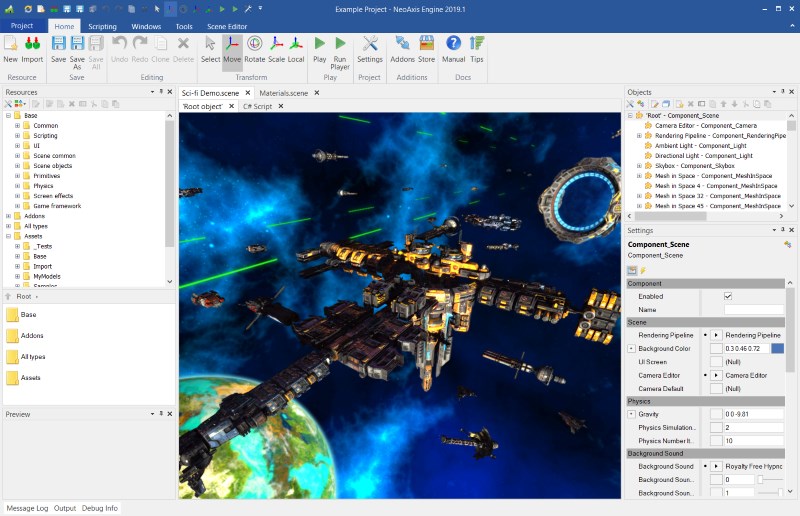 .NET Programming and Built-in Scripting
The API of the engine is based on .NET, C#.
Built-in C# scripting.
Visual Studio 2017 support.
Easy to embed into windowed application.
Support for Windows Presentation Foundation (WPF) and Windows Forms.