Our company will be happy to assist in the development of your project. It includes:
Creating an initial prototype, skeleton of your project.
Assistance in the development of an existing project.
Developing an entire project.
We will be happy to consider ideas about real-time 3D projects. These include simulators, training systems, visualization, VR projects, specialized 3D editors. Simulators for chemical manufacturing and mechanical engineering are of particular interest to us.
NeoAxis Editor for Derivative Products
Use the editor of the engine to build your derivative product. Technically, your product may be a modification of the NeoAxis editor.
The architecture of the engine and its editor are an extensible system. The editor can be expanded with additional functionality. Other sub-editors can be added to it, and current ones can be changed. Extra functionality can be disabled. As a result, the being developed specialized product can essentially be a modification of the NeoAxis editor. This provides many advantages over development from scratch.
We will be happy to consider your ideas in detail. Contact us.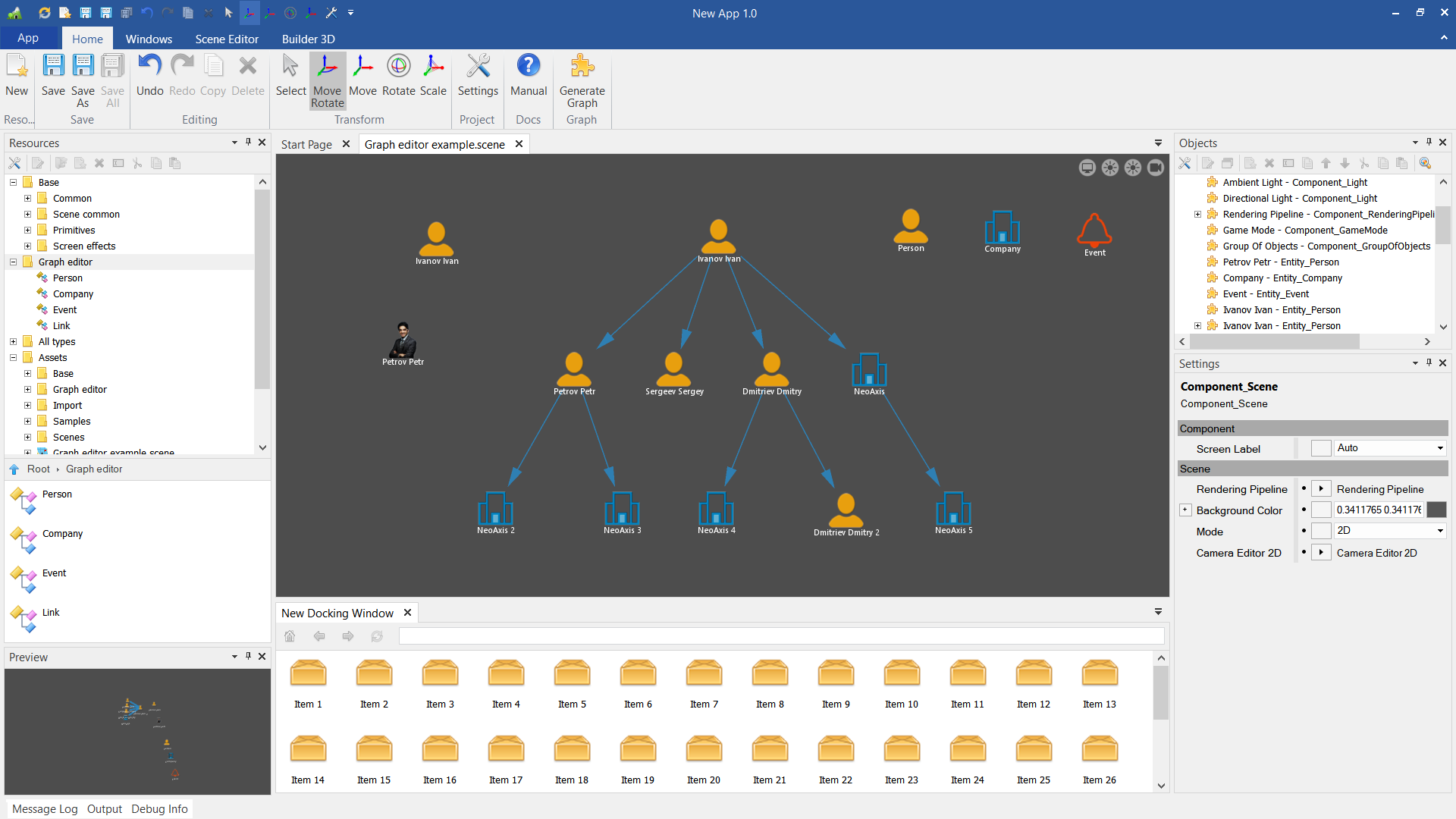 Use NeoAxis.Addon.ModifiedEditor C# project to configure your app.