Next
More build platforms support, including mobile and VR devices support.
The editor for Mac, Linux.
Multi viewport mode.
Sequence, timeline editor.
Auto update of the Project when recompile without restarting the editor.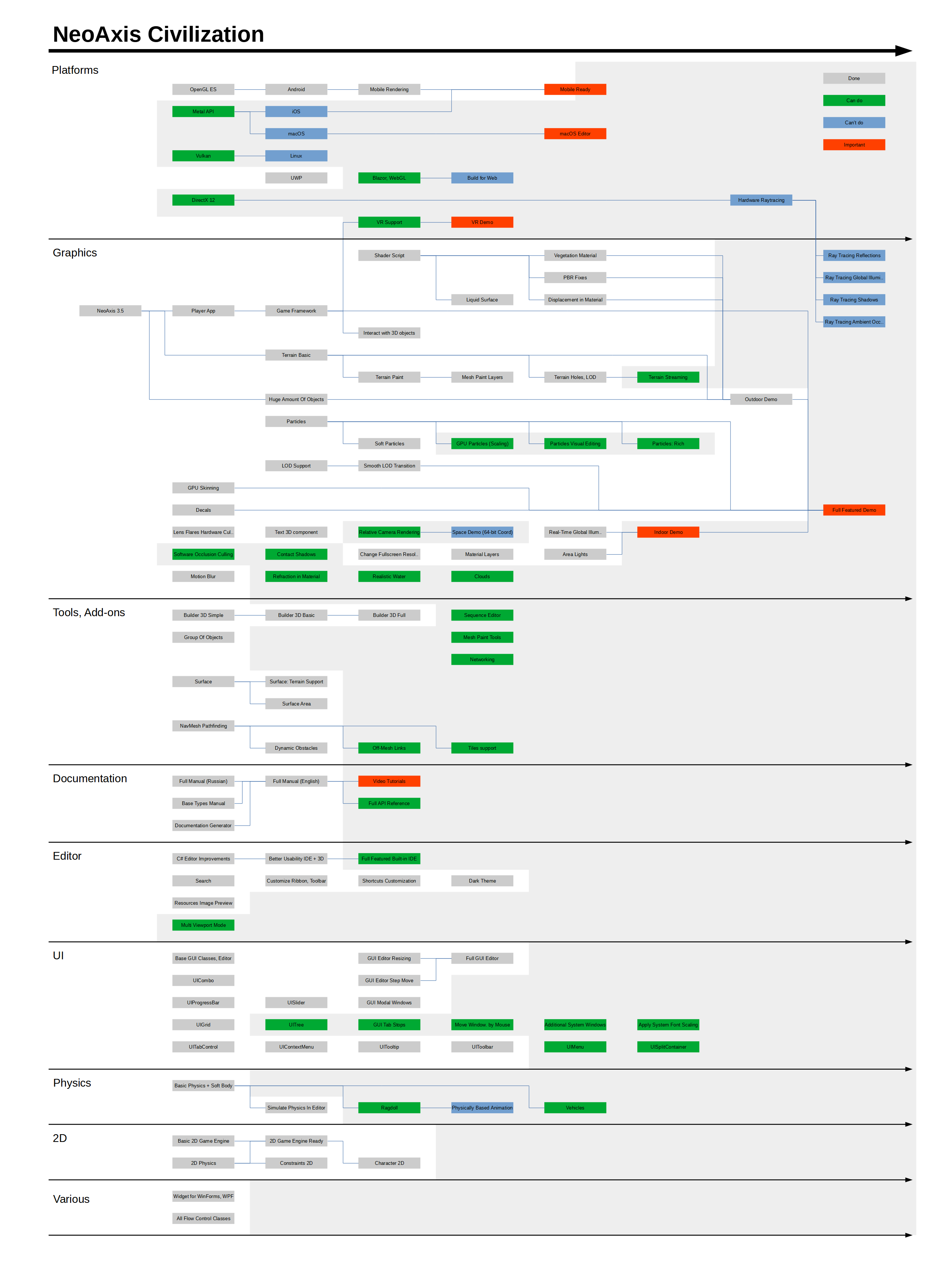 3D engine
Decals: Forward rendering support.
Editor
Show Rotation in Euler angles instead quaternions.
Known issues
Physics: No collision between soft bodies and multi shape rigid mesh shapes. Or when a mesh shape TransformRelativeToParent contains not default value.
Donate
You can donate monthly via Patreon, or directly via PayPal.