Nearest
3D game framework. Managing characters, various types of cameras, a set of more specialized game objects.
Terrain paint layers.
Particles.
More build platforms support, including mobile devices support.
Game framework
Character class.
Bullet class.
Playable scene mode. The ability to control character. Fire bullets.
Camera control. First person camera. Third person camera.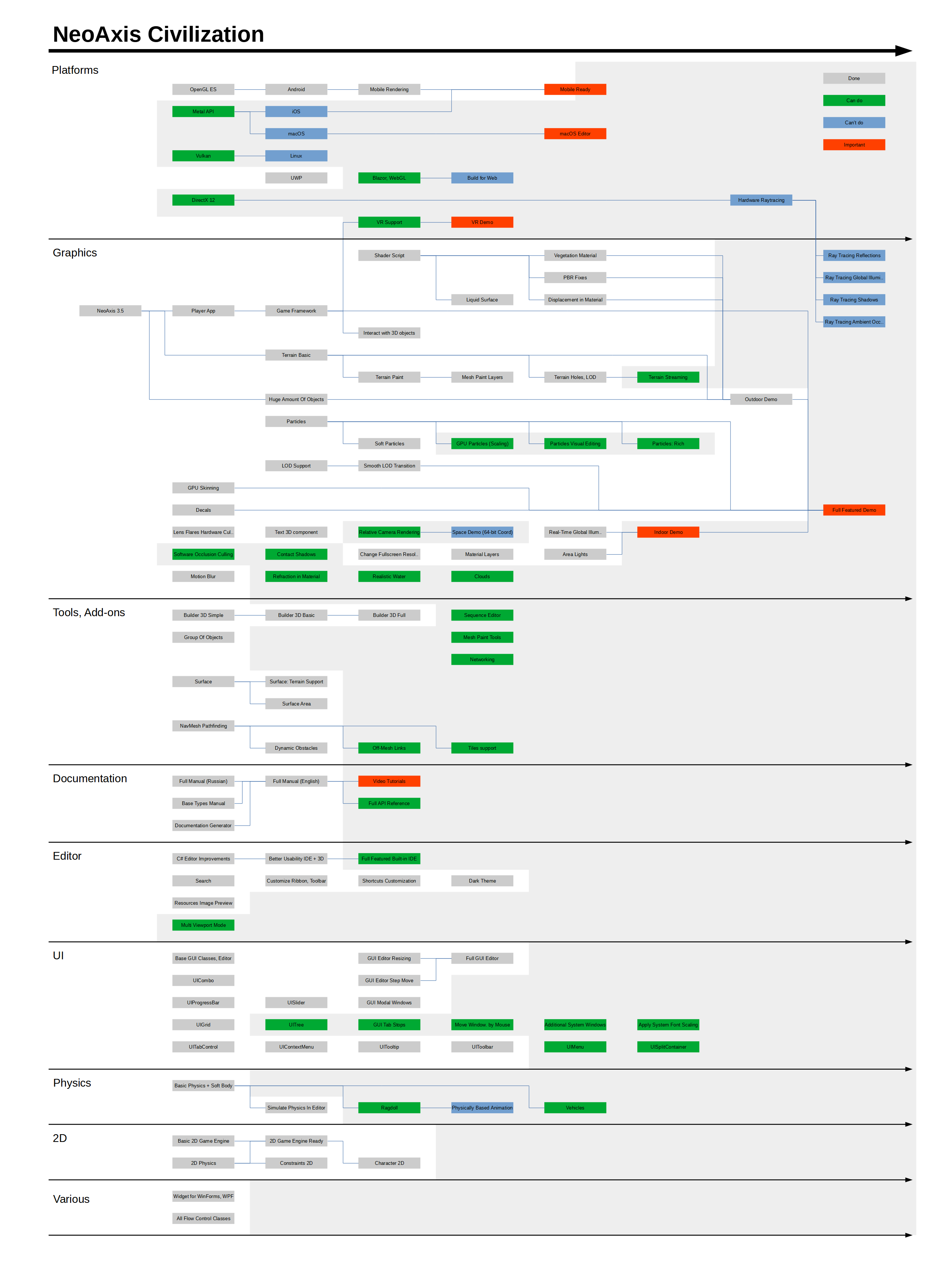 3D engine
Decals: Forward rendering support.
Editor
Show Rotation in Euler angles instead quaternions.
Known issues
Physics: No collision between soft bodies and multi shape rigid mesh shapes. Or when a mesh shape TransformRelativeToParent contains not default value.