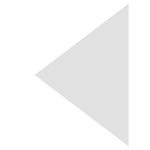 Manual / Content Creation / Import 3D Model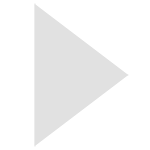 Import 3D Model

Contents

Overview
To import a 3D model, copy it to the Assets folder or use an Import Content window. Also, you can download a lot of 3D models and other content by mean a Stores Window.
By means import settings, you can configure how to import a 3D model. The settings include automatic LOD generation, mesh optimization and other parameters.
The best import format is FBX, however, almost all other formats are supported. FBX import supports of static and skeletal animated 3D models, other formats are not support animation. Full list of supported formats: FBX, 3D, 3DS, AC, AC3D, ACC, ASE, ASK, B3D, BVH, COB, CSM, DAE, DXF, ENFF, HMP, IFC, IRR, IRRMESH, LWO, LWS, LXO, MD2, MD3, MD5ANIM, MD5CAMERA, MD5MESH, MDC, MDL, MOT, MS3D, NDO, NFF, OBJ, OFF, PK3, PLY, X, Q3D, Q3S, ASSXML, GLTF, GLB.
In this example a 3D model from 'Assets\Samples\Starter Content\Models\Spaceship' folder is used.

Import Content window
You can use Import Content window, however, usually is easier to copy content manually to the Assets folder.
The window can be opened by clicking the Import button in the Ribbon.
Next, select resources in the window. If there are several files, it would be reasonable to select the whole folder. Also, specify the destination folder name and click Import.
The files will be copied to the project folder. Copied files can be managed in the Resources Window. Next, you can calibrate the import settings.

Import settings
Double-click on the 3D model file to open it for editing. Select 'Mesh Editor' tab in the Ribbon.
At the second document level, several objects are opened. They are intended to configure the imported model.
The first one, 'Root object', is a root object of the opened document. The object contains all import settings. At the bottom of the Settings Window section is located Re-import button.
Second 'Mesh' is the mesh of the 3D model. With instruments of the ribbon, you can customize displaying mesh data and to make changes. Read more about Mesh Editor.
Third and fourth objects are materials of the 3D model. In this particular case, there are two materials. Read more about Material Editor.
Usually need to change some import settings. When it is done, click Re-import button. After click, re-import settings window will appear, which are useful when you can re-import not all data.
After the re-import and material customization, the model looks like this:
Now is a perfect time to save the file. The document can be saved via the Save button in the ribbon or by pressing Ctrl+S.

Placing 3D model in the scene

All import settings
| Name | Description |
| --- | --- |
| Mode | The mode of the import. |
| Position | Specifies a result position offset of imported 3D models. |
| Rotation | Specifies a result rotation of imported 3D models. |
| Scale | Specifies a result scale of imported 3D models. |
| Force Front XAxis | Whether to change a coordinate system to engine system. |
| Merge Mesh Geometries | Whether to merge geometries with the same format. |
| Optimize | Whether to optimize the mesh without losing too much quality. |
| Optimize Threshold | The threshold values when optimizes the mesh without losing too much quality. |
| LODGenerate | Whether to generate level of detail meshes. |
| LODInitial Factor | The quality of the first level of detail (LOD0). |
| LODReduction Factor | The quality factor for next level of detail, depending on the previous one. |
| LODLevels | The amount of levels of detail to generate. |
| LODDistance | The distance from the previous to the next level of detail. |
| Flip UVs | Whether to flip UV coordinates by vertical axis. |
| Delete Unused Materials | Whether to delete unused materials. |
| Material Displacement | Whether to import Displacement channel for materials. |

See also