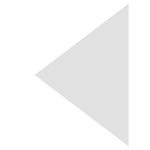 Manual / Content Creation / Import 3D Model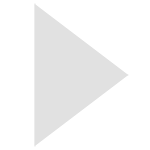 Import 3D Model

Contents

Overview
In order to import 3D models, one needs to copy model files to Assets folder of the project. Main supported format is FBX. This format supports import of static and skeletal animated 3D models. Other formats support static 3D models only. Quixel Megascans JSON format is also supported.
Full list of supported formats: FBX, 3D, 3DS, AC, AC3D, ACC, ASE, ASK, B3D, BLEND, BVH, COB, CSM, DAE, DXF, ENFF, HMP, IFC, IRR, IRRMESH, LWO, LWS, LXO, MD2, MD3, MD5ANIM, MD5CAMERA, MD5MESH, MDC, MDL, MOT, MS3D, NDO, NFF, OBJ, OFF, PK3, PLY, X, Q3D, Q3S, ASSXML, GLTF, GLB.

Import Content window
Models files can be copied to Assets folder manually, or via special import window. This window can be opened by clicking Import button in the ribbon.
In the import window one should select desired resources from the file tree. If there are several files, it would be reasonable to select the whole folder.
In this example 3D model from Assets\Samples\Starter Content\Models\Spaceship folder is used.
The only file from that folder that has been removed is Spaceship.fbx.settings, which is import settings file.
As soon as model files are picked, one can set import folder. For example, this folder can be called MyModels. After that, press Import.
Now model files will be copied to the project folder. Copied files can be found at Resources window. At this moment one can proceed to import customization.
All these copying actions can be performed manually without using Import Content window.

Import customization
Double-click 3D model file to open it for editing. After that one usually needs to change some import settings, or tune materials.
At the second document level, several objects are opened.
First one, "Root object", is a root object of a document. This object contains all import settings. At the bottom of the Settings section one can find Re-import button.
Second "Mesh" is mesh of a 3D model. With instruments in the ribbon, one can customize how some internal mesh data is displayed. Read more about Mesh Editor.
Third and fourth objects - materials of a 3D model. In this particular case, there are two materials. Read more about Material Editor.
We had to adjust import settings for this model, changing Flip UVs setting. As soon as import settings are changed, one needs to click Re-import. Re-import settings window will appear, where one needs to set re-import parameters.
After re-import and materials customization, model looks like this:
Tuned up model can be found at Assets\Samples\Starter Content\Models\Spaceship\

Placing 3D model in the scene
Now is a perfect time to save the file. Document can be saved via Save button in the ribbon or by pressing Ctrl+S.
In order to place a model, one needs to drag & drop corresponding resource to the scene.

Quixel Megascans
You can easily import content from the Quixel Megascans library. To do this, select the .json file, which is provided along with the content. The content will be imported fully automatically.
The file node can be expanded to further drag & drop the 3D model into the scene.

All import settings
Two modes of import are supported: OneMesh and Meshes. In contrast to OneMesh mode, which implies creation of a single mesh, separate meshes are created for each source geometry in the Meshes mode.
| Name | Description |
| --- | --- |
| Mode | The mode of the import. |
| Position | Specifies a result position offset of imported 3D models. |
| Rotation | Specifies a result rotation of imported 3D models. |
| Scale | Specifies a result scale of imported 3D models. |
| Force Front XAxis | Whether to change a coordinate system to engine system. |
| LODCount | The maximum number of levels of detail. |
| LODDistance | The distance from the previous to the next level of detail. To apply changes need to do re-import. |
| Merge Mesh Geometries | Whether to merge geometries with the same format. |
| Flip UVs | Whether to flip UV coordinates by vertical axis. |
| Delete Unused Materials | Whether to delete unused materials. |
| Material Displacement | Whether to import Displacement channel for materials. |

See also