NeoAxis Group releases a new version of NeoAxis Engine is an integrated development environment with built-in 3D game engine. The environment can be used to develop all kinds of 3D projects such as computer games, visual trainers, VR systems, to visualize processes and develop windowed applications.
Overview
For a month and a half of an active development, we are glad to present version 2019.2. The engine is actively developing, 7 updates have been made after a month and a half. This release is the final in some way, more debugged, so we give it a major version number.
Changes
Since 2019.1, the following features have been added:
The future
The engine continues to evolve. In the following releases we will focus on the following features:
3D game framework. Managing characters, various types of cameras, a set of more specialized game objects.
More graphics capabilities.
Improvement editor as a common development environment in C#.
More supported platforms.
A detailed list of plans can be found on the Roadmap page.
Try NeoAxis
We invite everyone to try the new NeoAxis Engine 2019 tool. It can be downloaded for free.
Of course, this release may contain errors. Please report them on the forum or by email. Bugs and flaws will be fixed in the first place, it remains only to learn about them. :)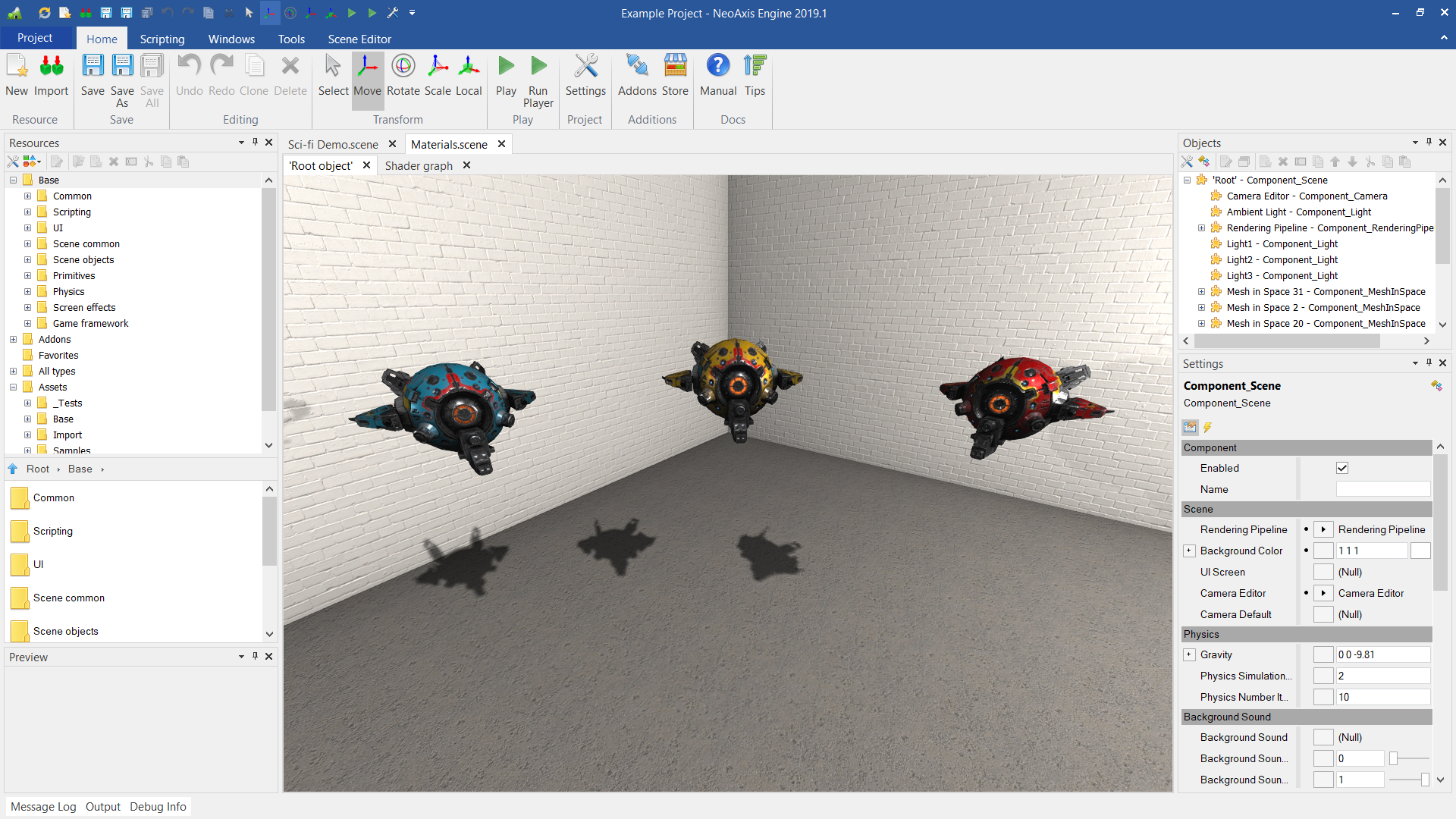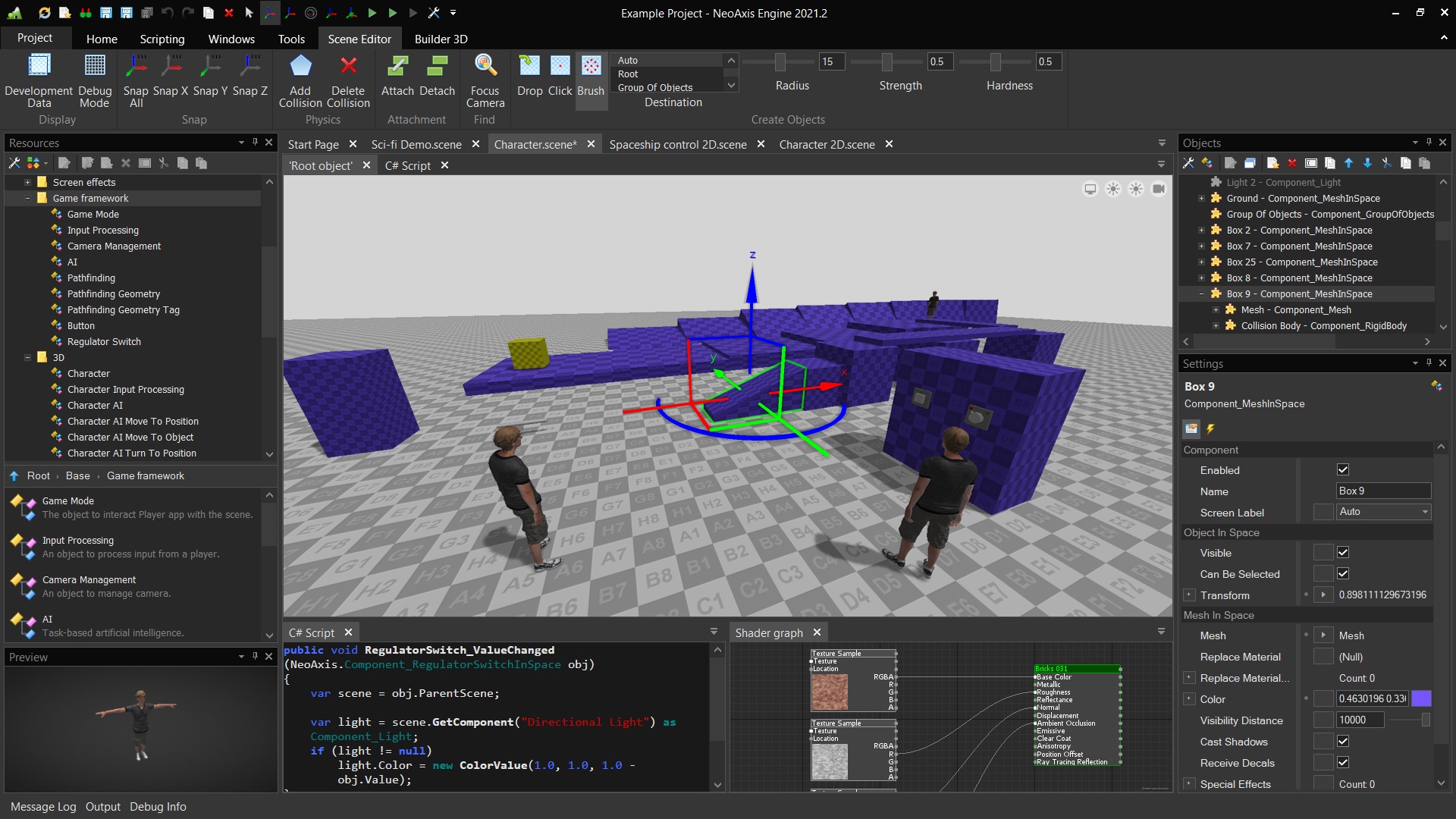 See also