NeoAxis 3D Engine is versatile 3D project development environment.
The environment can be used to develop all kinds of 3D projects such as computer games, visual trainers, VR systems, to visualize processes and develop windowed applications.
The framework can be efficiently used in educational institutions as a tool to develop cutting edge 3D graphics skills.
Main features:
Rich selection of intuitive tools.
Full featured engine with good graphics, physics, built-in networking support.
.NET, C# API for scripting.
Well-designed framework to quickly start your own project.
Examples of various project types and a number of demo maps.
Easy to embed into windowed application (WinForms, WPF).
.NET Programming and Application Embedding
The API of the engine is based on .NET, C#.
Easy to embed into windowed application.
Support for Windows Presentation Foundation (WPF) and Windows Forms.
The ability to link native C/C++ or other language libraries.
Ability to develop your own specific editor for your project based on the map editor of the engine.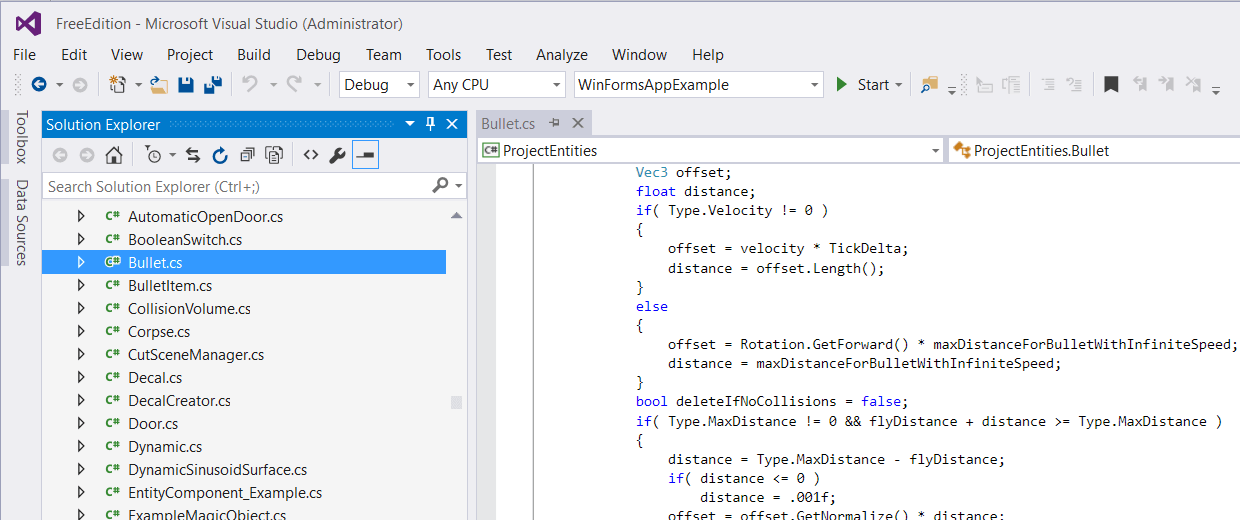 Support from Engine Developers
We welcome any ways of partnership. Don't hesitate to contact us.
Our company provides direct technical support to work with NeoAxis 3D Engine and also develops application and components based on the engine. We speak English and Russian languages and provide support via Skype chat, ICQ, email. The support includes answers to technical questions about using the NeoAxis 3D Engine, recommendations about project development, tips to create correct architecture of the project.