The NeoAxis editor looks simple, not overwhelmed with functionality unlike other products. This is a plus for beginners.
Software
NeoAxis Education software is a full-fledged NeoAxis Engine, which has a simplified editor mode. The mode is intended for easier learning the engine and learning 3D graphics in general. If you are not very familiar with game engines or you like a sequential learning then Education can be more suitable for you.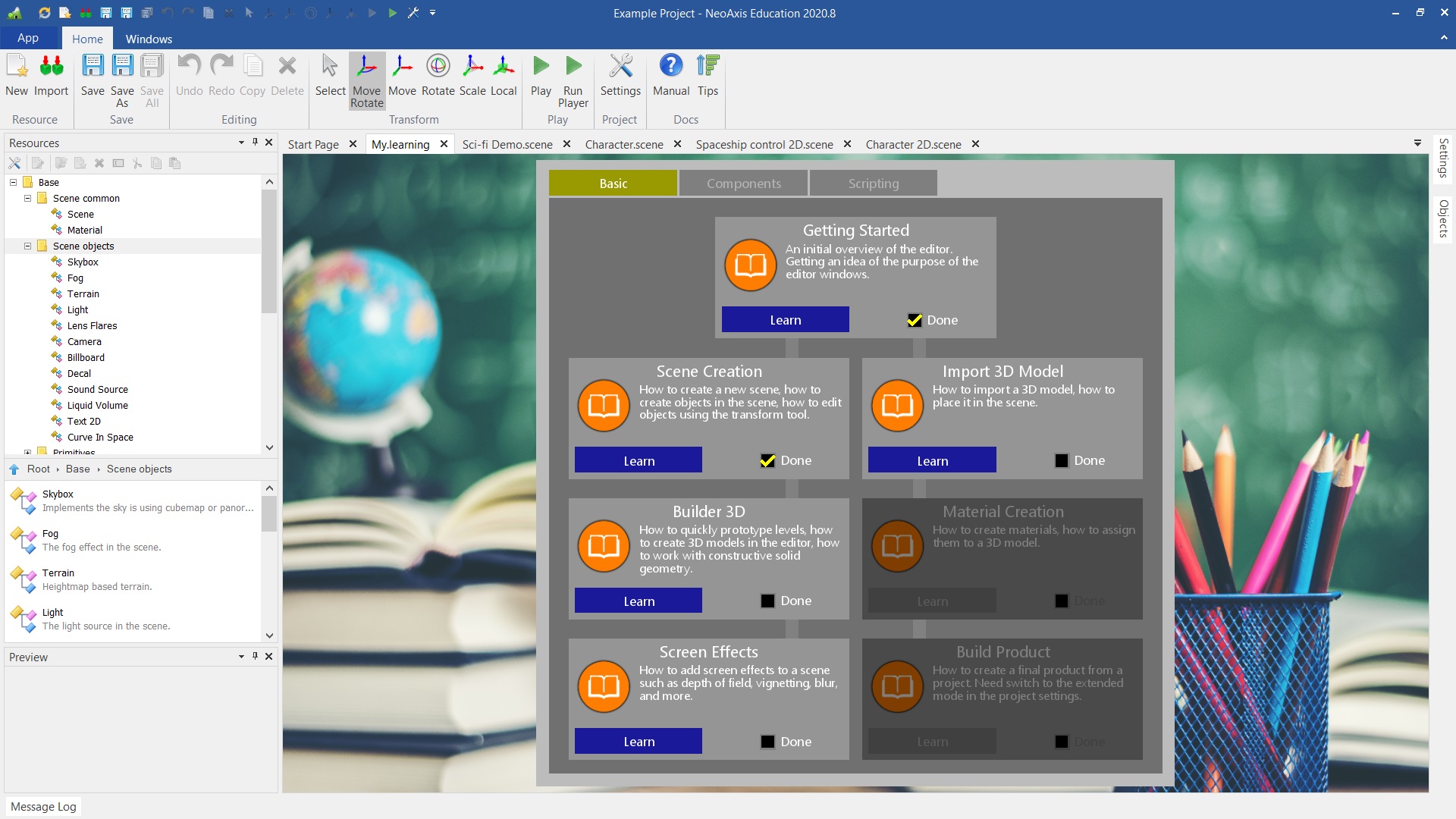 Two editor modes
The editor can work in two modes, basic and extended.
In the basic mode, such things as scripting, some objects for creation are not available. Some content files are hidden, some object properties are hidden, the editor settings are simplified.
The extended mode is a full engine editor. It can be enabled from the editor settings.
Learning file
The package includes a special file format with the 'learning' extension. The file is a tree of links to documentation pages that become available as the learning progress.
More screenshots