Rendering Pipeline Default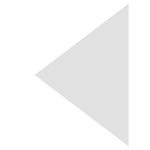 Manual / Base Types / Scene common / Rendering Pipeline Default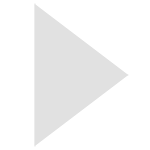 Rendering Pipeline Default
The default implementation of rendering pipeline.

Overview
Rendering pipeline is an object that processes incoming data for displaying. It includes rendering settings and a list of full-screen effects.
By default, there is a pipeline object in each scene with the name 'Rendering Pipeline'. To assign a pipeline to the scene, use the 'Rendering Pipeline' property.
Camera has the ability to override the scene pipeline using the 'Rendering Pipeline Override' property.

Properties
| Name | Description |
| --- | --- |
| Deferred Shading | Enables the deffered shading. |
| Use Render Targets | Enables using additional render targets during rendering the frame. |
| Instancing | Whether to enable GPU instancing to reduce the number of draw calls. |
| Instancing Min Count | The minimum number of objects to enable GPU instancing. |
| Instancing Max Count | The maximum size of instancing buffer. |
| Instancing Transparent | Whether to enable GPU instancing for transparent objects. |
| LODScale | Specifies the distance multiplier when determining the level of detail. |
| LODRange | Specifies the minimum and maximum levels of detail. |
| LODTransition Time | Specifies the transition time between levels of detail. |
| Name | Description |
| --- | --- |
| Debug Mode | Specifies the debug mode. |
| Shadows | Whether shadows are enabled. |
| Shadow Quality | Specifies the quality of shadows. |
| Shadow Far Distance | Rendering range of the shadows. |
| Shadow Intensity | The intensity of the shadows. |
| Shadow Directional Light Max Count | Maximum number of Directional Lights that can cast shadows. |
| Shadow Directional Light Texture Size | The size of a shadow texture for Directional Lights. |
| Shadow Directional Light Cascades | The number of cascades used for Directional Lights. |
| Shadow Directional Light Cascade Distribution | Defines shadow cascades distribution for Directional Lights. The distance of the current cascade, multiplied by this value gives distance to the next cascade. |
| Shadow Directional Light Cascade Visualize | Whether to visualize shadow cascades for Directional Lights. |
| Shadow Directional Light Extrusion Distance | Maximum distance to camera where shadows from Directional Lights will be cast. |
| Shadow Point Light Max Count | Maximum number of Point Lights, that can cast shadows. |
| Shadow Point Light Texture Size | The size of a shadow texture for Point Lights. |
| Shadow Spotlight Max Count | Maximum number of Spotlights, that can cast shadows. |
| Shadow Spotlight Texture Size | The size of shadow texture for Spotlights. |
| Debug Draw Deferred Pass | Whether to display objects that are rendered with deferred shading. |
| Debug Draw Forward Opaque Pass | Whether to display opaque objects, that are drawn with forward rendering. |
| Debug Draw Forward Transparent Pass | Whether to display transparent objects, that are drawn with forward rendering. |
| Debug Draw Layers | Whether to display layers. |
| Debug Draw Decals | Whether to display decals. |
| Debug Draw Simple3 DRenderer | Whether to display various auxiliary geometry that is drawn with Simple 3D Renderer. |
| Debug Draw UI | Whether to display UI elements. |

See also