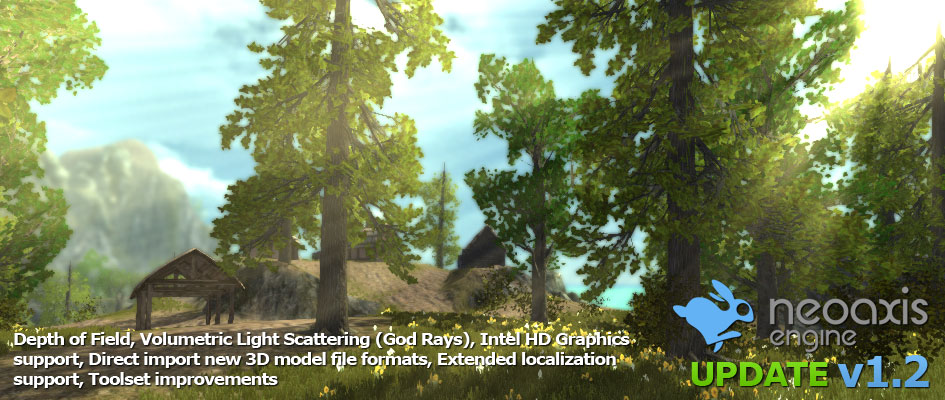 Hi,
NeoAxis 1.2 is complete! Non-Commercial SDK is also available for free download.
Read full news:
http://www.neoaxis.com/news/neoaxis_engine_1_2_released
I want tell Thanks to community members who active supports NeoAxis development.
- This is
liiir1985
from forums who made Chinese localization and made Chinese version of website.
- This is
Igor
who made Ukrainian, Belorussian and help with French localizations.
- This is
jedd
who made French localization.
- This is
dpsstudio
who helps with Ukrainian localization and make first versions of Depth of Field and Light Scattering post effects.
- Thanks to all people who purchased licenses, this is major part of supporting development of NeoAxis.
And thanks to people whom i can forgot
PS: What happens with SodanKerjuu?! Hope he is saved by the Morpheus...